Why is the Tucson Commercial Team the Top Marketing Group in Tucson?

Experience, Skill and Responsiveness
The members of the Tucson Commercial Team have over 75 combined years of Tucson Real Estate experience and with 2 CCIM designees on the 3 member team, the combination of experience and training provides unmatched skills to our clients. The 623-0000 phone number on this web site and all of our signs make it is easy for someone to remember when they drive by one of our signs and callers receive prompt answers to questions because of our combined team efforts. Because of our experience in the Tucson Market, we often know who might be the right retail tenant/buyer for a new listing we are marketing. We also can do a Gap Analysis to determine which businesses lack competition in the immediate area and make calls or inquiries directly to those target businesses to see if they want information or an appointment to look at our listing(s).
Tucson Multiple Listing Service

Most Tucson Commercial agents operate the same way this business has been practiced for the past 20 years; a few specialists control and sell the type of commercial property they are familiar with. For example 4 or 5 Retail agents sell 80 to 90 percent of the Retail space in our community and they are not members of the Multiple Listing Service. What this means for the landlord/seller that has listed their space/property with one of these agents is that response and exposure is totally dependent upon the individual activities of their agent and if it is a weekend, holiday or vacation time, someone wanting information on a particular property may have to wait. When a space or property is placed into the MLS, because of IDX (Internet Data Exchange), that listing is sent out to hundreds of other web sites; many of these are individual agents that do answer their phones on weekend, holidays and vacations. The benefit of MLS for the landlord/seller is both Exposure and Immediate Response to inquiries.
Search Engine Optimization and Syndication of Listings
The Tucson Commercial Team is one of the few commercial marketing specialists in the country that take videos of each of their listings and post them on both their web site as well as the Tucson Commercial Real Facebook page. The combination of these efforts not only maximize the exposure of our listings but enable our site to be one of the most relevant and informative commercial real estate sites for the Tucson community. In addition to MLS, we not only place our listings in MLS, CoStar and LoopNet, but the Syndication tools available to KW Commercial agents push our listings to many other commercial property search sites.
All of this means MAXIMUM EXPOSURE to all of our property listings.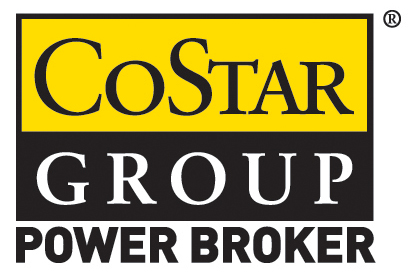 This Site Provided to you by the
TUCSON COMMERCIAL TEAM
RE/MAX Excalibur
520-623-0000
Web Hosting powered by Network Solutions®